Disposable medical surgical masks sterilized with ethylene oxide
Product Detail
Product Tags
● Wider deployment width, providing more protective space.
● Better quality nose bridge strips provide a better fit experience.
● High efficiency melt-blown filtration, high filtration and low resistance.
● Blocking liquid penetration, effectively reducing the contact between droplets and nose and mouth.
● Three layers of high-quality non-woven fabric, soft and skin-friendly, comfortable to wear.
● Medical sterilization bag packaging, disposable.
Meltblown cloth:Melt-blown fabric is made of polypropylene, and the fiber diameter can reach 0.5-10 microns. These microfibers with unique capillary structure increase the number of fibers per unit area and surface area, So that the melt-blown cloth has good filtering, shielding, insulation and oil absorption, can be used in air, liquid filter materials, isolation materials, absorptive materials, mask materials, thermal insulation materials and wipe test cloth and other fields.
Spunbonded non-woven fabric:after the polymer has been extrulated, stretched and formed a continuous filament, the filament is laid into a network, and the fiber network is then bonded, thermally bonded, chemically bonded or mechanically reinforced, so that the fiber network becomes a non-woven fabric. High strength, good high temperature resistance (can be used in 150℃ environment for a long time), aging resistance, UV resistance, high elongation, stability and good air permeability, corrosion resistance, sound insulation, mothproof, non-toxic.
| | | | | |
| --- | --- | --- | --- | --- |
| Color | Size | Protective layer number | BFE | Package |
| Blue | 175*95mm | 3 | ≥95% | 50pcs/box,40boxes/ctn |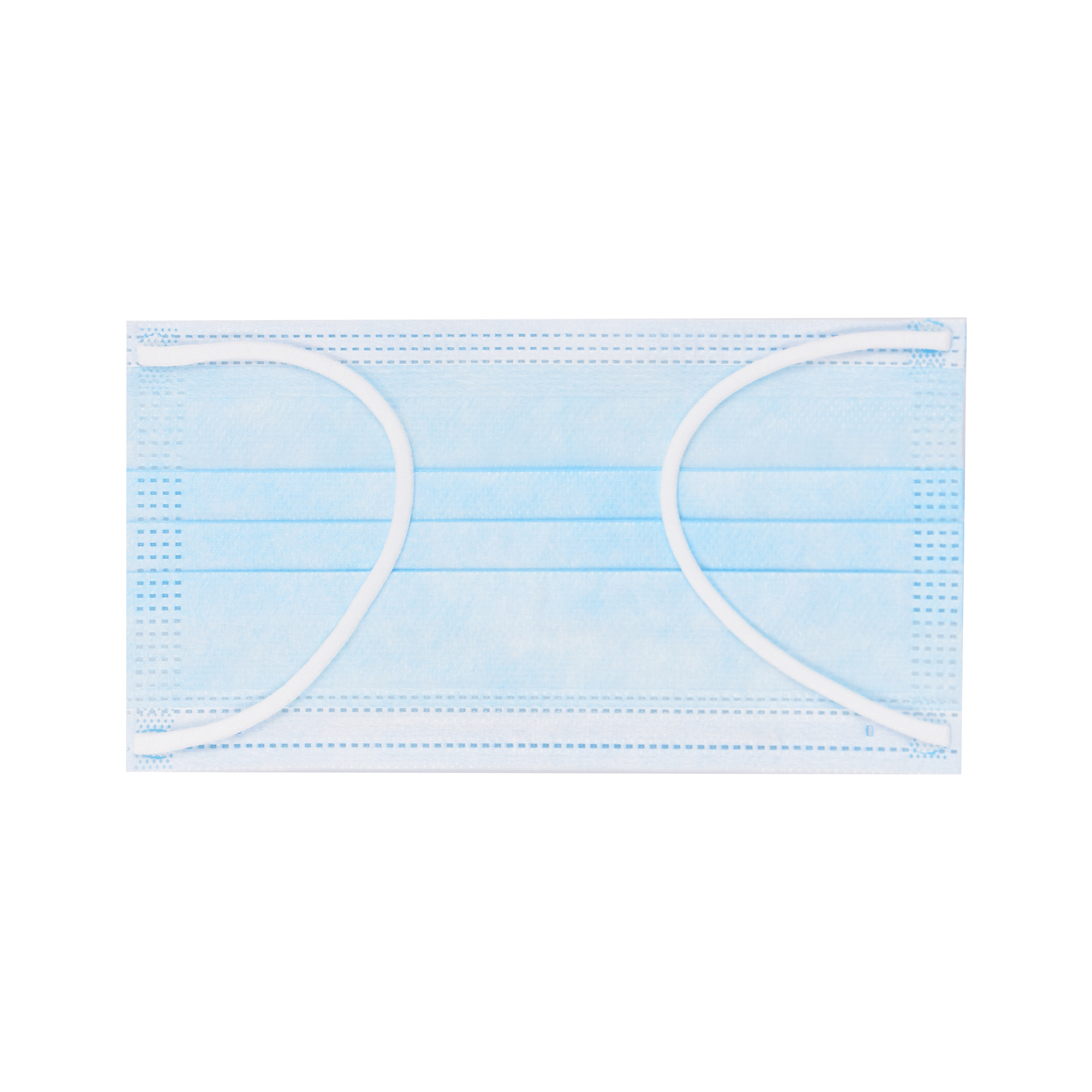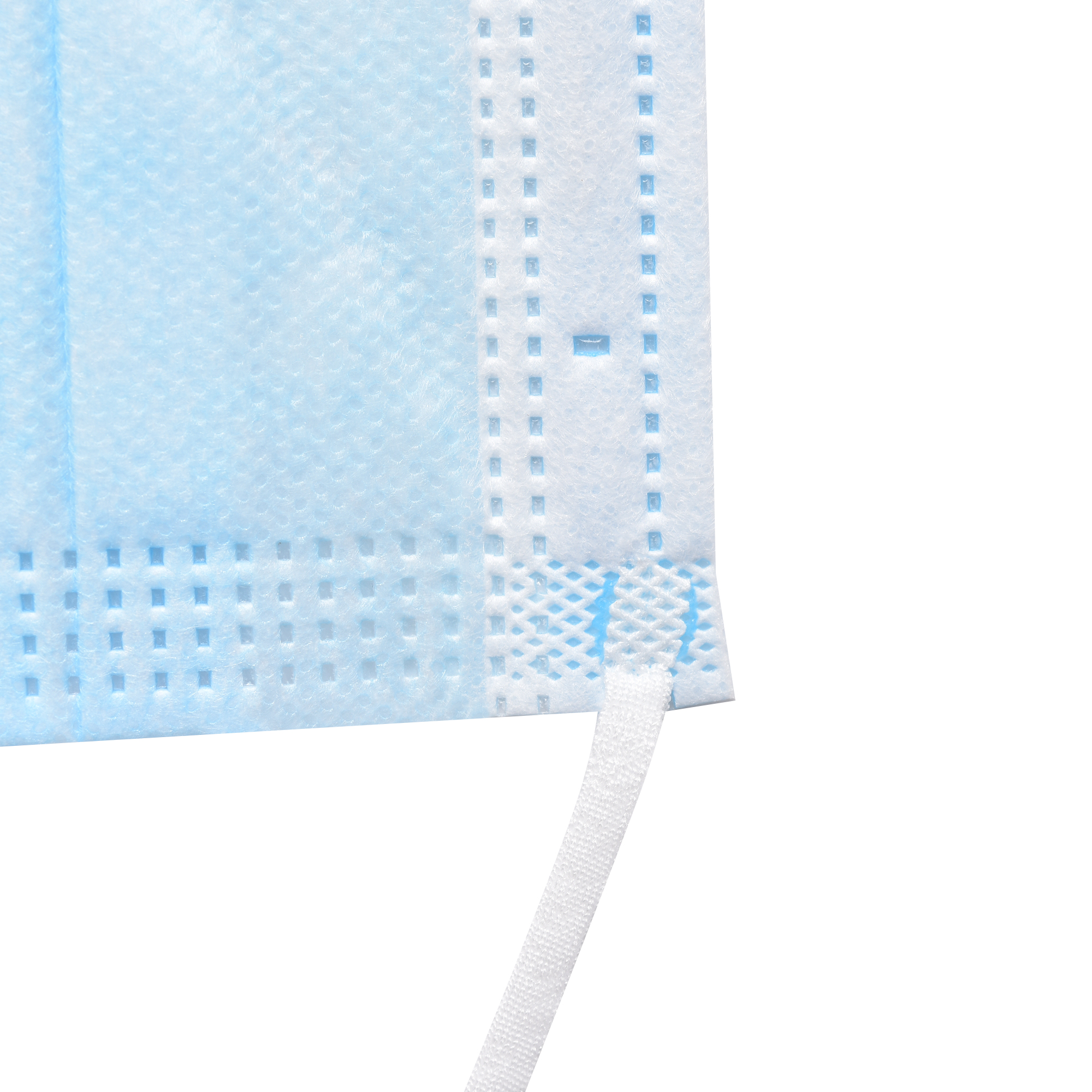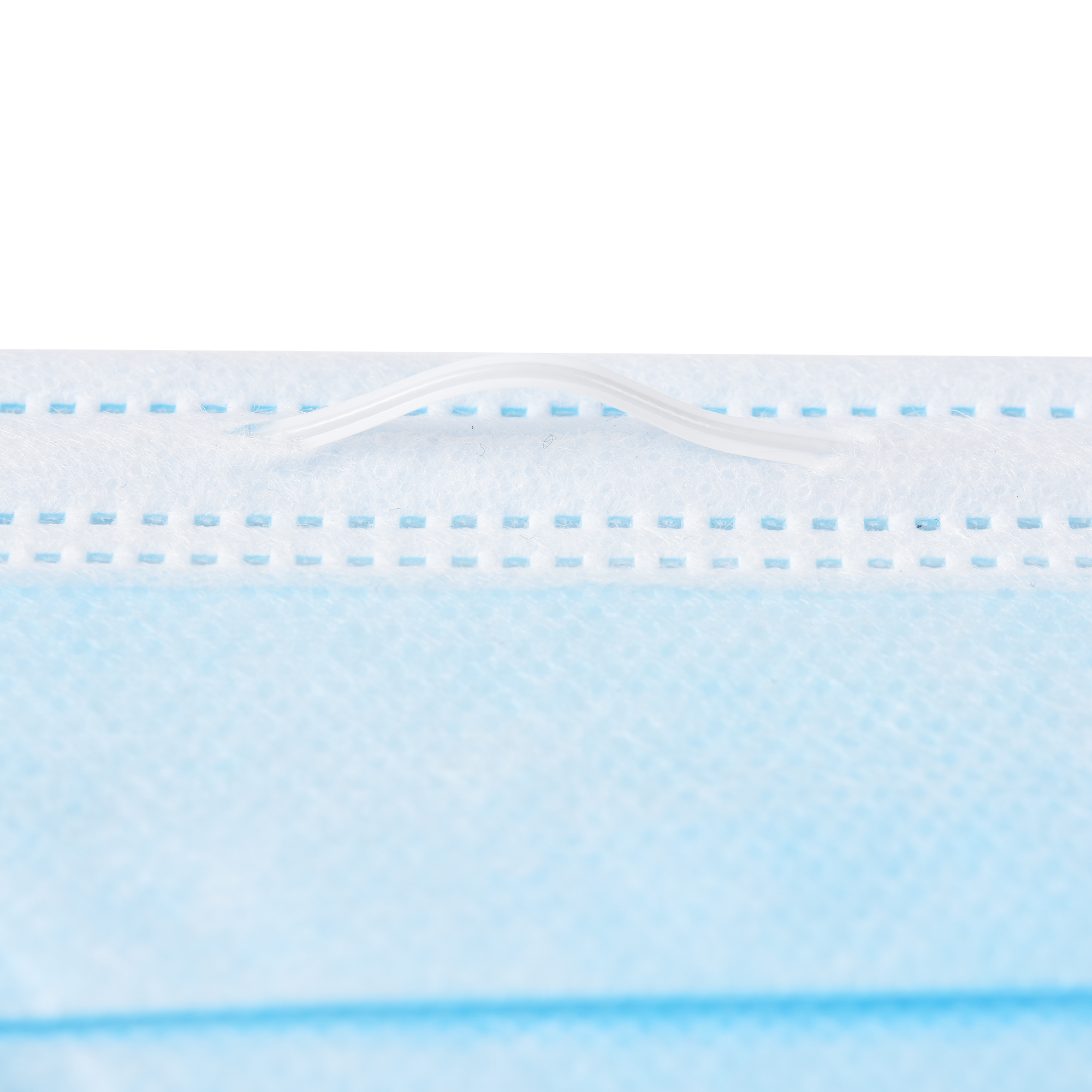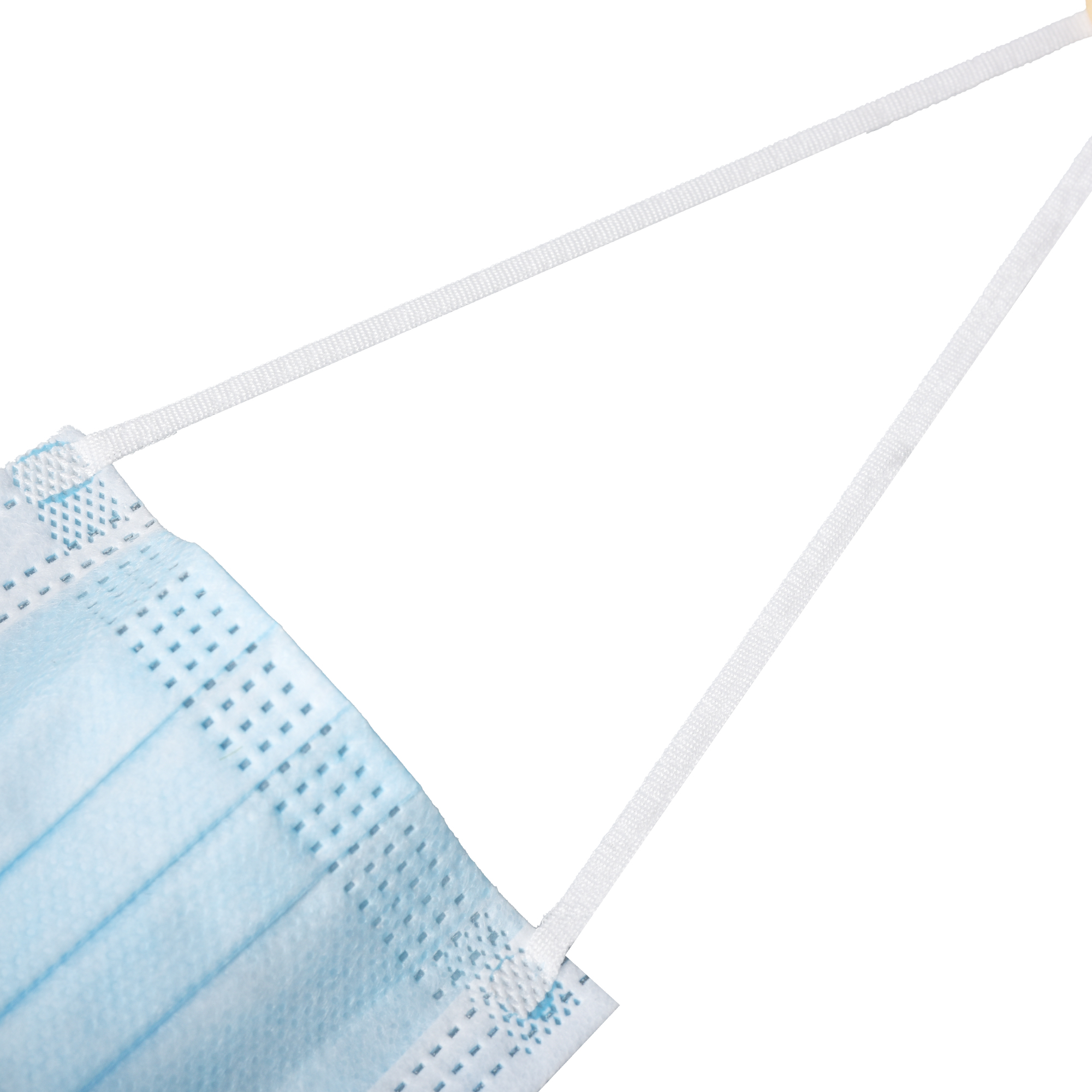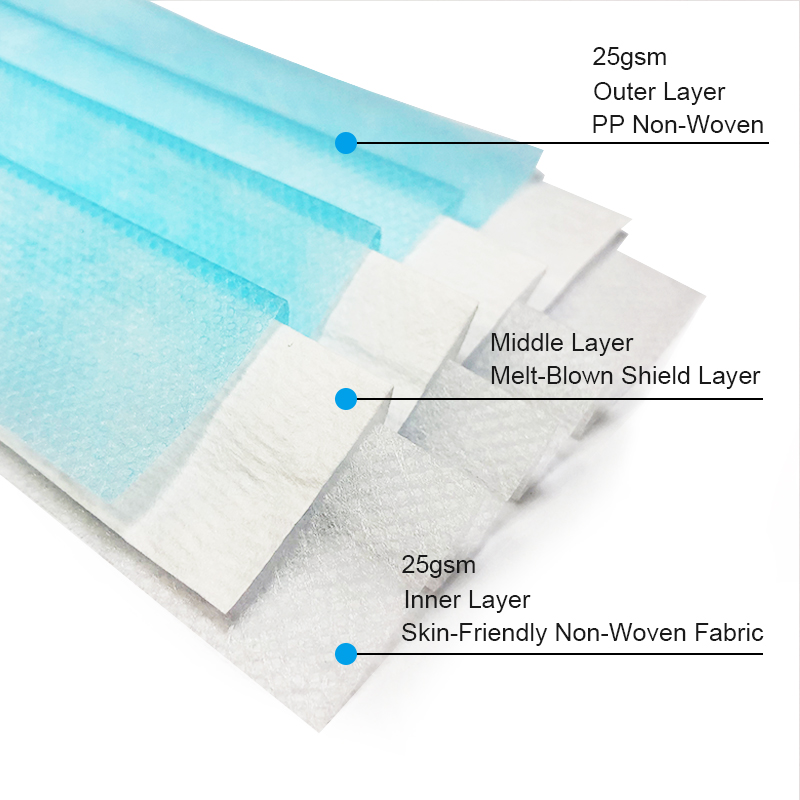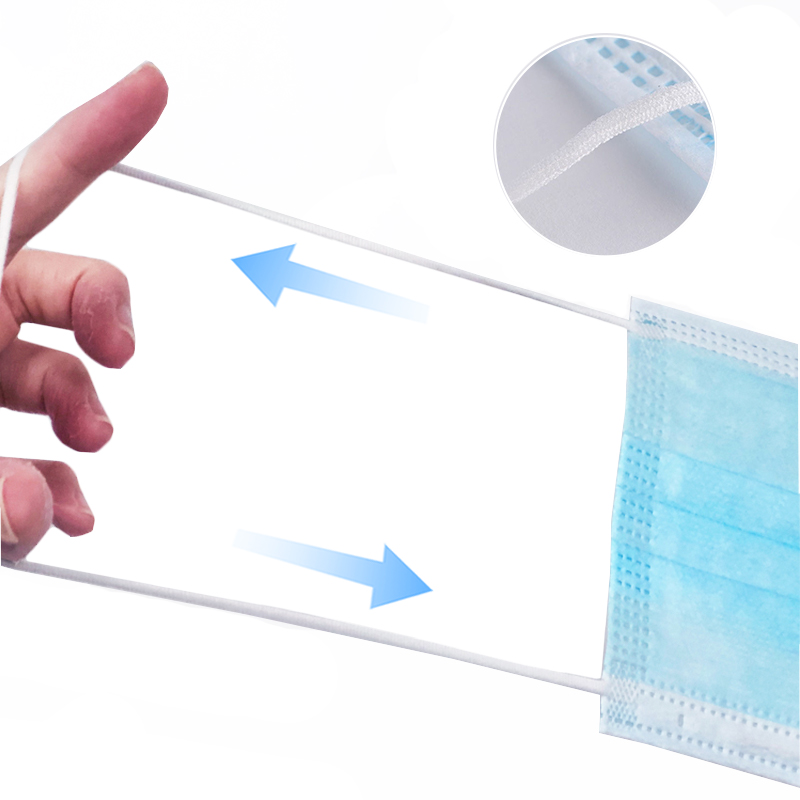 1. What are your prices?
Our prices are subject to change depending on supply and other market factors. We will send you an updated price list after your company contact
us for further information.
2.Can you supply the relevant documentation?
Yes, we can provide most documentation including Certificates of Analysis / Conformance; Insurance; Origin, and other export documents where required.
---
Previous:
FFP2、FFP3 (CEEN149:2001)
---
Leave Your Message:
Write your message here and send it to us